In non covid times Our school is proud to offer a variety of after school clubs including baking, sports coaching with Doncaster Rovers Football Team, badminton, maths club, book club, colouring club, school choir, art club, benchball, running club, multi-sports and drama! There is no cost (except perhaps some art materials) to be part of our after school clubs.
Carlton Owls – we are proud to offer our own in house breakfast club and after school club to our school community.  Carlton Owls runs every morning from 7.30am and every evening until 5.30pm. It is run by Mrs Chiverton, Mrs Whaley and Mrs Clifton, who also have other roles in school. They work extremely hard to ensure that the children are well cared for and do lots of fun activities. Breakfast and an after school snack is also served daily. If you would like to secure a place, please contact the school office".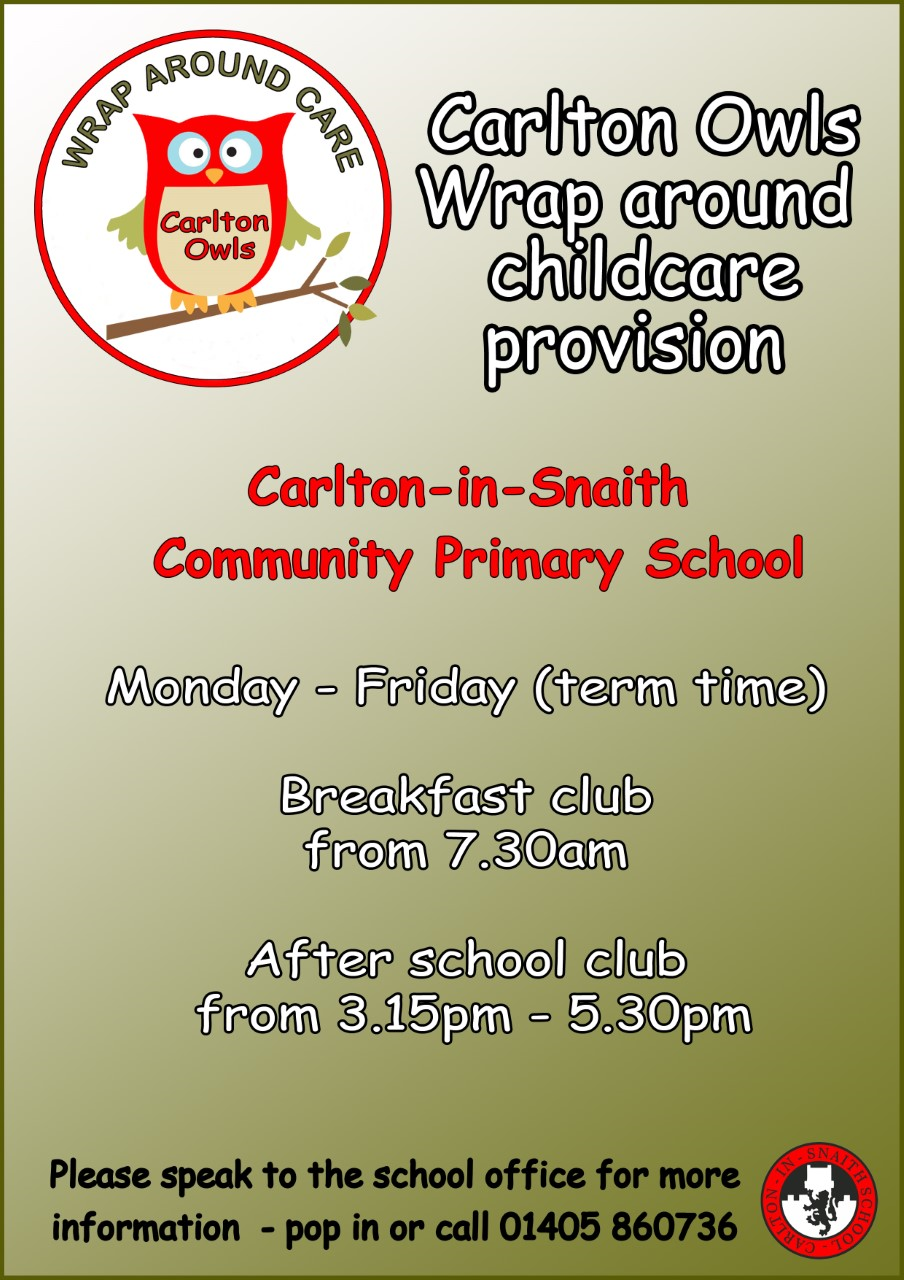 We also work in partnership with two local warp-around provision providers; Fieldside and Turnbridge. Both offer collection from school at the end of the school day. For further information please contract the school office.
All clubs are fun, inclusive and very popular.
If your child is attending an after school club please ensure the arrangements are made for your child to be collected at the end of each activity. If your child is not attending the activity for any reason then please could you send in a note to be given to the member of staff running the activity. Only children in Year 5&6 who we have signed permission to walk home home will be allowed to do so at the end of each session, otherwsie an adult must collect the child.
If clubs are cancelled by staff you will be informed beforehand. If it is cancelled at short notice a ParentMail will be sent. On such rare occasions any children who cannot be collected will be supervised in school.